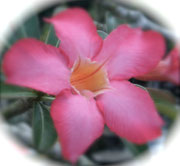 Dear Friends,
finally, the first set of my name cards are printed and we are getting closer and closer to our own Yoga room facility nearby. We are so excited and thanking the universe every day for the support.
We will include Healing following the Q-RAK Method into our program, and my dear husband will be holding those sessions. 
We are inviting all current and former students to share their experience with us and others in this blog.
Namaste
Sandra Devi & Gede Almana